Magnify Your Media Value
You have a message that needs to reach the right audience. We have the experience and resources to maximize every dollar of your advertising budget.
We are MBI, a full-service media planning and buying agency. Now in our 30th year, we have an unmatched knowledge of the media landscape to deliver your information in a way that drives people to action. Let us show you how.
Full-Spectrum Smart Media Expertise
Research & Strategy Development
Media Negotiation & Placement
Media. It's all we do. We view smart media as a strategic approach to planning and buying where the impact for your brand far exceeds your media investment.
MBI works in partnership with each client and their partners to ensure every media strategy is smart, creative, on-target and saves you money. At MBI, only three letters matter: ROI. Everything we do is designed to maximize your investment.
Learn More About Our Process
---
X

"The results were so impressive that we expanded their responsibilities to include national advertising for all three business groups. MBI has also provided us with invaluable insights on how to effectively approach digital advertising as we transition more resources from print into this area. I have very much enjoyed our working relationship and found everyone at MBI incredibly responsive to our requests. They are always ready to go "the extra mile" to ensure we maximize our media dollars and strike the right balance between reach, frequency and programming quality for all three of our business groups."
— J. Lally, Manager of Advertising and Commerce at Honda


"We've worked with MBI for over five years and on tens of millions of dollars in media placements, and their team has always been professional, responsive and collaborative. Amidst changing business goals and a shifting media landscape, MBI has been a constant source of expertise, counsel and calm. I couldn't be happier with our partnership."
— C. Maas, Chief Marketing Officer at RumChata

"The MBI team is a group of passionate negotiators that work tirelessly to secure a high value return for RaceTrac's investment. In addition to being responsive, solution-oriented and ready to act on a moment's notice, MBI is a great culture fit for RaceTrac. Our teams work hard and play hard together, resulting in fun, thoughtful media campaigns for our brand."
— J. Rodgers, Brand Director at RaceTrac

"Just over 10 years ago Bona hired MBI to assist in the consumer launch of our new consumer line of maintenance and cleaning products for residential wood flooring. We needed an experienced marketing partner to take our new Bona brand to market.
Suffice it to say the partnership is a success! Today, after 10 years, Bona's retail sales continue to grow along with brand awareness increases year over year.
Bona views MBI as a preferred partner and an extension of our team. MBI brings strategic and innovative media options to us that are unbiased and aggressively priced to perform. Our brand awareness expedited our growth with retail distribution channels while exceeding sales goals. Our media partnership with MBI keeps us current with the ever-changing media landscape."
— C. Vanegas, Director of Marketing at Bona

"Big Green Egg has a long history of working with MBI as two organically grown Atlanta based companies.
When Big Green Egg was ready to step up to national broadcast to support their 4,000+ national dealer network, they came to MBI for a creative approach to deliver on their ambitious media objectives.
MBI responded with a tightly focused plan that delivered national coverage focused on Big Green Egg's prime selling seasons and key audience demos. The plan met and exceeded expectations on all fronts. Audience delivery, network selection, daypart mix and efficiencies hit targets that would be expected from a budget with a lot more digits.
In a word, the results for Big Green Egg were "smokin'!"
— B. Atkinson, Marketing Services Manager at Big Green Egg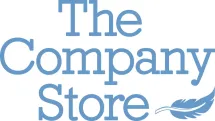 "The Company Store has valued our partnership with MBI for over 12 years. Recently, our company faced aggressive competition from new entrants into our product category. MBI guided The Company Store through the crowded media landscape, using their wealth of media knowledge to both focus on reaching new markets and capitalize on our heritage. Their proactive approach to client service is unsurpassed, enabling us to develop collaborative solutions to some of our most demanding marketing challenges."

— J. Sonfield, President of The Company Store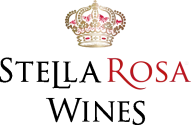 "It didn't take long for us to see the value of MBI's team. They've always met our requests, even the random and "out there" ones. It's so easy to work with them; everything is streamlined and organized, which makes it easier for us. They definitely take care of us!"
— C. Tom, Marketing Manager at Stella Rosa Wines


"It has been a pleasure to work with the bright minds at MBI. Throughout our partnership, they consistently provide agile, proactive, and thoughtful recommendations. They remain conscientious of our budget parameters and strategic objectives, yet they find innovative ways to help us push forward. I genuinely appreciate their organized approach to managing deadlines, client whims and erratic regional needs. They are diligent with reporting and interpreting results, which is a huge asset to an organization with limited in-house analytics."

— M. Madar, CMO at Resurgens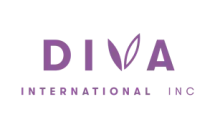 "MBI has been Diva International's media planning and buying partner since 2012. Their team is dedicated to creating quality media plans that address brand objectives. They value their client partnerships and ensure they respond to client requests in a timely manner. The MBI team respects company budgets and maximizes media buys through their excellent relationships with their media vendors. I would recommend MBI as a strategic media partner."

— K. McGregor, Vice President of Marketing and Communications at Diva International Inc.

"MBI has been instrumental in helping us build broad awareness and demand for our product. I was introduced to MBI over 6 years ago and was so impressed with their work, that I've brought MBI to every company I've been with since. They are truly seasoned media experts and a real asset in strategic planning, including new ideas and innovation. With the level of sophistication they bring to our programs, I feel we are a step ahead of the competition and are investing time and money where it provides the greatest return. They not only make my job easier, but they make me look good. MBI is a highly responsive and collaborative partner that is truly an extension of my team.

— L. Metzner-Rosas, VP of Marketing at miraDry

"The MBI team always goes above and beyond to source and present a myriad of opportunities to help us reach our consumers in new and engaging ways. We view them as an extension of our team and truly value the time and effort they put in to help us determine our offline marketing mix. Throughout the course of our partnership, the MBI team has helped us to optimize our media spend which has led to an increase in both quantity and quality of leads created for our organization."

— S. Massey, Consumer Marketing Manager at Cochlear Americas

"The experts at MBI have proven to be truly invaluable in our brand's advertising initiatives. Since partnering with them in 2019, they've readily provided the strategic guidance we need in today's quickly changing media landscape. Professionals in every sense, MBI has been a pleasure to work with, and we're thrilled that they're a part of the AllerEase brand team!"
— C. Donelan, Sr. Director of Marketing at AllerEase

"It's refreshing to work with a media company that has the firepower and knowledge of huge media agencies but provides personalized service and attention of small agencies. We brought in MBI to help us with a variety of our clients - to help launch a new brand, generate awareness for a retailer with a very narrow target and more. Regardless of the issue or challenge, we have relied on their media expertise and resulting media buys. We feel fortunate to work with MBI!"
— L. Brinker, Owner & Partner at Hot In The Kitchen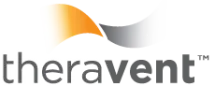 "MBI has been an excellent partner in developing, refining and measuring the impact of our multi-channel media campaigns. Clearly understanding the ROI of our campaigns has been paramount to our strategy and optimization approach. MBI has been an excellent partner in developing strong analytical tools and using a critical eye to maximize our marketing mix."

— Matt Williams, President & CEO at Theravent, Inc.

"MBI is our full-service media department. They've served our agency for almost four years and while we're 400 miles apart, it's as if they are in the office next door. Bottom line is they're smart, efficient, talented thinkers and problem solvers. Everything's always buttoned up with MBI."
— J. Ehrlich, President of The Brand Squad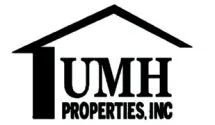 "UMH Properties, Inc., has been working with MBI for the past 5 years and every year our experience has been better than previous. Our MBI media strategists are reliable, care about each project we work on together and overall make my life easier. MBI runs all our newspaper, magazine, radio campaigns, live radio remotes and TV campaigns. We know that each campaign we run with MBI will be done right."
— K. McGovern, Director of Public Relations at UMH Properties, Inc.
"We decided to hire MBI when we disbanded our internal media department. While we were certainly less than ideal clients during the first year of transition, MBI was patient and worked with us to ensure our clients remained happy and well taken care of.
As an owner, I do not have direct day-to-day contact with MBI's media team. However, our media strategist has done a good job of staying in touch and making sure she communicates with me on a regular basis. I appreciate that and believe it keeps the line of communication open and allows for ongoing improvements in the relationship."
— P. Zinn, Principal of Jennings & Company


"If you want to go it alone in today's advertising world, by all means feel free to do so. However, if you want the highest level of professional guidance, negotiation power, and institutional experience on your side, then hire MBI - and do it today. Their team of experienced professionals has helped our company move from a literal garage to one of the most recognized brands in our industry. I'm an attorney with an undergraduate degree in advertising, and I can assure you that there is no way in hell I could create, manage and contract for an outreach program with the sophistication and cost-effectiveness of the one MBI runs for me."

— M. Bertelsen, President of Cowboy Cauldron Company
"As the Daily's brand grew in distribution, it became clear we needed to transition from our regional ad buy to a national ad buy to reach our target in an impactful way. With MBI's recommendation, Daily's was able to generate nearly 7 times the number of impressions that would have been achieved with our previous years regional buy for the same budget!
MBI negotiated drastically lower rates than the open rate and provided valuable data and research about why national print made sense for our target and our brand, in order to help make a solid case of the program to senior management. We benefited from MBI's know how regarding what magazines would be the most relevant to our target, and their detailed recommendations to fulfill our campaign goals.
Our campaign was successful and about 20,000 consumers entered in the contest we were advertising. We were so pleased with the results that we decided to use MBI again to run a similar program!"

— V. Delannoy, Brand Manager at Daily's Cocktails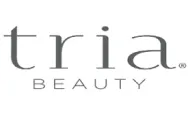 "The MBI Team has done an excellent job supporting our business, and I recommend them highly. They provided great research supporting their recommendations and were very proactive and detailed in analyzing results of the campaign."

— B. Gumm, SVP Marketing at TRIA Beauty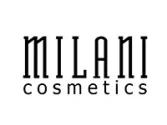 "With MBI's help, Milani Cosmetics was able to translate our own consumer research studies into meaningful and actionable target demographics. From there, they utilized every media planning and research tool to ensure we were reaching those target individuals in the appropriate advertising vehicles and environments at effective reach and frequency levels. The MBI team also guided us in which mediums and vehicles would support and drive our varying marketing initiatives. Their media tools, strategic insights, invaluable experience and highly discounted rates allowed us to create incredible "wow" factor for the launch in the highly competitive Cosmetics category. Additionally, they went above and beyond to negotiate aggressive added value programs and premium positioning guarantees to maximize the value of our media campaign."

— M. Monaghan-Kelliher, Chief Sales and Marketing Officer at Milani Cosmetics