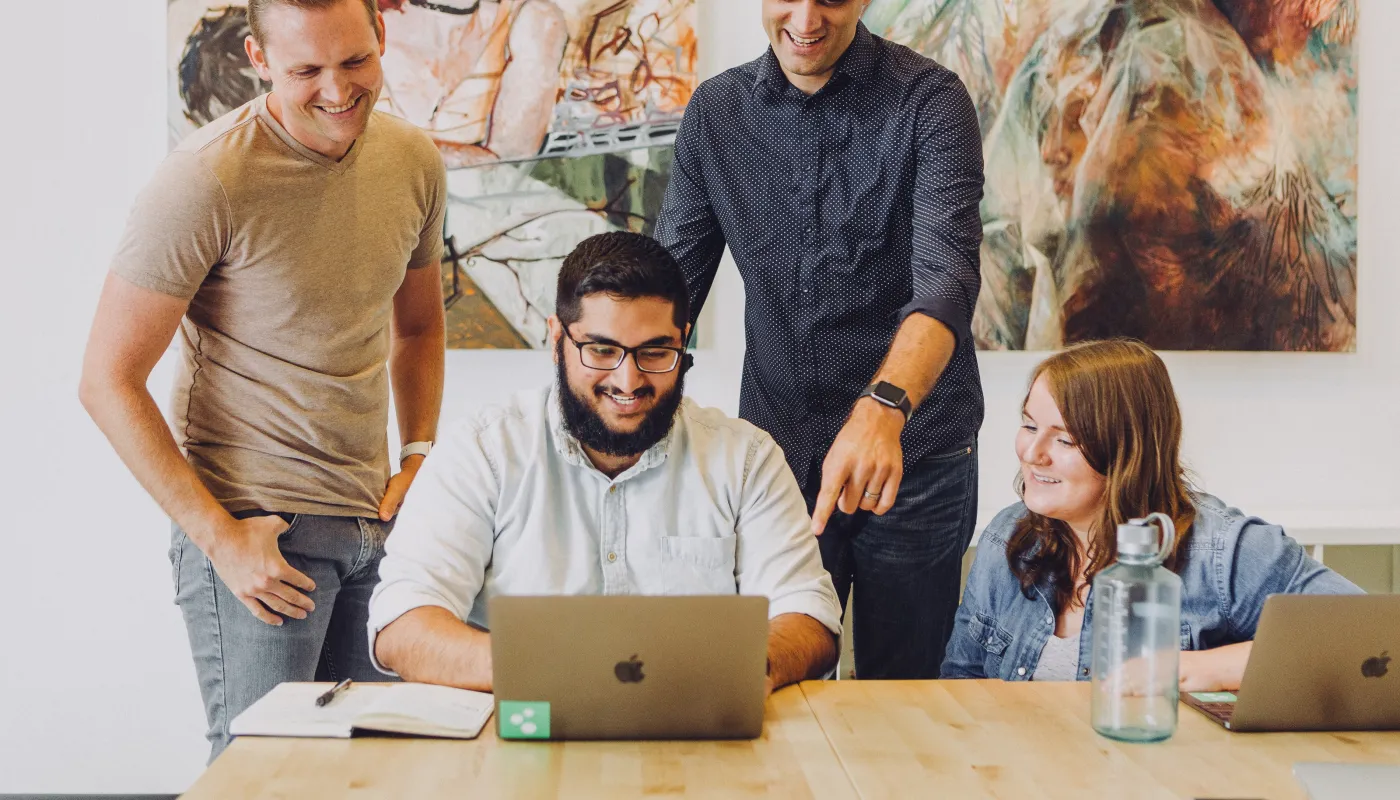 MBI: The Preferred Media Advertising Agency
Harness the Power of a Media Advertising Agency
At MBI, our focus is on making your working media dollars work harder. We research your brand's ideal audience, get to know their media habits and ensure they see your message. Our team invests in the industry's best research tools to gain a deep understanding of the market landscape, your preferred audience and potential untapped markets to drive actionable results.
We partner with expert marketing and creative agencies to ensure your brand storytelling resonates with your target audience through comprehensive market research, strategic planning and branding. After all, advertising is only valuable when it's seen. Media advertising is about reaching the right people, at the right time.
We view smart media as a strategic approach to planning and buying where the impact for your brand far exceeds your media investment. Our seasoned media professionals are relentless about helping you achieve your KPIs. Using your business objectives, we institute an advertising strategy that creates a positive, valuable impact for your company and brand.
A Media Advertising Agency With a Unique Approach
As your advertising partner, MBI draws on the knowledge and relationships of our entire staff to create a smart media approach where the impact for your brand far exceeds your media investment. We call this approach "smart media," and it isn't a one-size-fits-all solution; it's tailored to your goals and your audience. This means you get a wholly individualized strategy because we have the media resources of a large agency, with the attention and care of a boutique firm.
At MBI, we listen to your needs and understand your audience. Our team of seasoned media professionals then apply powerful insights and unconventional thinking to develop a plan that gets results. MBI treats your media strategy like the investment that it is, working to get you the best possible return. We streamline the entire process, creating a one-stop-media shop and a collaborative extension to your marketing team.
Our Process
How is MBI able to produce exceptional results? Why are they different from what you'll find at other agencies? Here's a peek at our highly effective process:


Client Discovery
Before anything else, we work to understand what makes your business tick. Our media strategists learn about your objectives, desired audience and brand messaging. After this, our work is laser-focused on your specific needs.


Research & Development
We apply cutting-edge syndicated research to pinpoint your target audience and opportunities. Our team works closely together, collaborating to maximize your media value. Anyone can buy media, but understanding how to pair it together to achieve exceptional results is what we do best. This starts with intensive research.


Planning
MBI uses an omnichannel planning approach to analyze our research and identify the most effective opportunities that drive results for your brand. We find the ideal combination of content to attract your target audience and make it a reality.
This doesn't only happen online. Our team has the power of seamlessly combining traditional and digital media, including:

Television
Digital
Radio
Print
Out Of Home (OOH)
Sponsorship Marketing

Price Negotiations
Our staff negotiates highly competitive rates to ensure your media strategy is effective and cost-efficient. Everything we do is designed to maximize your media dollars and produce the best results. This includes negotiations to provide the best deal for every media purchase.
How do we do this? We use the knowledge and relationships of our entire staff. Each strategist is connected and informed by a variety of advertising vendors. Our working relationship with these vendors allows us to negotiate the best price for you, which means your media budget can go even further.

Analytics & Optimization
Once your strategy is officially in place, MBI follows through. Our media strategists continually share an evaluation of your campaign results, along with actionable insights to improve and evolve as we see your campaign in motion. We believe there is always room to grow, which is why we provide these insights and share more than cold data.


Reporting & Verification
At MBI, we believe that transparency is the key to effectiveness. This is why we share proof of performance and air-checks. We also share reports and affidavits to prove that you receive nothing less than what you paid for. MBI reports on your media allocations and exactly how they are working.
When choosing a media advertising agency, it's important to find an agency that combines every element of a smart media strategy under one roof. That's exactly what we do at MBI.